August 3, 2015
CHICAGO – The Board of Trustees of the Council on Tall Buildings and Urban Habitat has named three new fellows for 2015: Simon Lay, Global lead, Fire & Life Safety Consulting, AECOM; William Maibusch, who has served on the Council's Board of Trustees as Secretary of the Board's Executive Committee; Robert Pratt, Managing Director, Co-Head of Global Design & Construction, Tishman Speyer. The Fellows will be recognized at the 14th Annual CTBUH Awards Ceremony on November 15.
CTBUH Fellows are celebrated for their contribution to the Council over a period of time, and in acknowledgment of their work and knowledge in the design and construction of tall buildings and the urban habitat.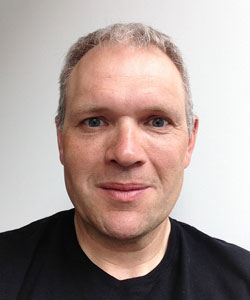 AECOM, United Kingdom
Simon Lay is the Global lead for the Fire & Life Safety Consulting practice line at AECOM. After a short period working in applied research and sub-specializing in the fire safety field, Simon's 20 year career included WSP Group, Arup and Warrington Fire Research (now Exova) before settling at AECOM. At CTBUH, Simon has been an Advisory Group member, supports the Height Committee and is a former chair of the Fire & Life Safety Working Group.  Simon has also written numerous CTBUH journal articles, press responses, technical publications and presented at seminars and congresses to give his views on the future of fire & life safety design in the context of tall buildings.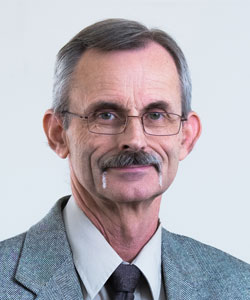 DPR Construction, United States
William Maibusch has over 35 years experience in the construction industry (highrises, educational, and healthcare facilities). He is currently working on large scale projects for DPR Construction as a Project Executive. He has worked throughout the USA's Pacific Northwest and served as a Project Director for a project management company in Doha, Qatar. He served on the CTBUH's Board of Trustees as Secretary for seven years, and was the Council's country representative in Qatar. He still serves on the Council's Height Committee. While in Qatar, Mr. Maibusch founded the CTBUH Qatar Chapter, and organized regular regional meetings of CTBUH in the capital city of Doha.

Tishman Speyer, China
Robert Pratt is currently heading up Tishman Speyer's design and construction activities in China. He was the project executive for the Goldman Sachs Headquarters building in New York, responsible for directing Tishman Speyer's design and construction activities on the west coast of the USA. He has been involved in CTBUH since 1998 and is further connected to the organization through its affiliation with the Illinois Institute of Technology where he studied. Bob has significant tall building experience through his role in leading the design and construction efforts as the owner's representative for the Petronas Towers from 1991–1996.