Thursday, November 3, 2016
Hermann Hall Auditorium & S.R. Crown Hall – Illinois Institute of Technology – Chicago, IL
The CTBUH 2016 Award Winners will be recognized at the CTBUH 15th Annual Awards Symposium, Ceremony & Dinner, organized in conjunction with the Illinois Institute of Technology. The free Awards Symposium will feature presentations from the 2016 winners. Hear from senior representatives for the client and design teams of these groundbreaking projects, as well as from the 2016 CTBUH Lifetime Achievement Award winners whom have influenced the tall building profession for decades.
Following the Symposium, all of the winning projects and finalists will be celebrated, and awards will be conferred at the Awards Dinner & Ceremony. Finally, to wrap up the dinner, one overall winner will be chosen from among the regional Best Tall Building winners and announced as the overall Best Tall Building Worldwide.
Winners' and finalists' poster presentations will be on display in the CTBUH 2016 Awards Exhibition held in IIT Hermann Hall's Gallery Lounge.
Register Here
Download Brochure
View Past Events
Continuing Education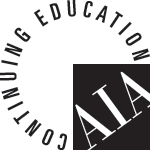 Attendees can accumulate five hours of AIA Credits at the free Symposium.